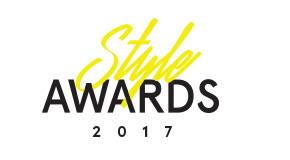 Honouring Local Trendsetters
5 #ZALORAICONS join us as panelists in conjunction with our 5th anniversary.
Own The Look of Our #ZALORAICONS
Top trends unveiled with each style powerhouse
Sheena Liam
Amanda Liu
Juliana Evans
Sheena Liam broke the mould when she won Asia's Next Top Model Cycle 2, inspiring more fresh faces and encouraging Malaysian models to pursue their dreams. She gets it right on and off set, nailing 24/7 style.
Amanda Liu never takes a day off making waves across planet fashion! Zalora's own fashion buyer and occasional model describes her style as unconventional meets conventional. She is usually seen cleverly mixing up wardrobe staples, and injecting a bit of rebellious rock, rugged boho and utilitarian chic. Our team rep is definitely no one trick pony!​
5 Trendsetters' Tales
Learn the fashion philosophy from our style mavericks
5 Fashion-Forward Brands We Adore