Our Responsibility
ZALORA‌ ‌is‌ ‌all‌ ‌about‌ ‌connecting‌ ‌people‌ ‌to‌ ‌the‌ ‌limitless‌ ‌world‌ ‌of‌ ‌fashion‌ ‌and‌ ‌we‌ ‌aim‌ ‌to‌ ‌do‌ ‌so‌ ‌‌in‌ ‌a‌ ‌responsible‌ ‌ and‌ ‌sustainable‌ ‌way.‌ ‌We‌ ‌are‌ ‌committed‌ ‌to‌ ‌shaping‌ ‌a‌ ‌sustainable‌ ‌fashion‌ ‌ecosystem‌ ‌and‌ ‌we‌ ‌are‌ ‌passionate‌ ‌ about‌ ‌making‌ ‌a‌ ‌positive‌ ‌difference‌ ‌in‌ ‌the‌ ‌way‌ ‌we‌ ‌conduct‌ ‌our‌ ‌business.‌ ‌We‌ ‌are‌ ‌conscious‌ ‌about‌ ‌our‌ ‌own‌ ‌ social‌ ‌and‌ ‌environmental‌ ‌impacts‌ ‌and‌ ‌we‌ ‌are‌ ‌careful‌ ‌about‌ ‌making‌ ‌business‌ ‌decisions‌ ‌that‌ ‌affect‌ ‌People‌ ‌ and‌ ‌the‌ ‌Planet.‌ ‌We‌ ‌also‌ ‌recognize‌ ‌our‌ ‌unique‌ ‌position‌ ‌in‌ ‌the‌ ‌market‌ ‌to‌ ‌influence‌ ‌the‌ ‌fashion‌ ‌industry‌ ‌to‌ ‌ operate‌ ‌in‌ ‌a‌ ‌more‌ ‌sustainable‌ ‌way.‌ ‌In‌ ‌this‌ ‌way‌ ‌we‌ ‌aim‌ ‌to‌ ‌inspire‌ ‌our‌ ‌Customers‌ ‌with‌ ‌a‌ ‌wide‌ ‌range‌ ‌of‌ ‌Sustainable‌ ‌Fashion‌ ‌choices,‌ ‌driving‌ ‌a‌ ‌Circular‌ ‌Fashion‌ ‌Movement‌ ‌in‌ ‌our‌ ‌region.‌
Our Sustainability Report
ZALORA is proud to publish its Sustainability Report for 2020, setting out the progress that we have made against the targets in ZALORA's Sustainability Strategy 2020-2025. The report also provides details about how ZALORA has approached its sustainability journey with case studies from across the region.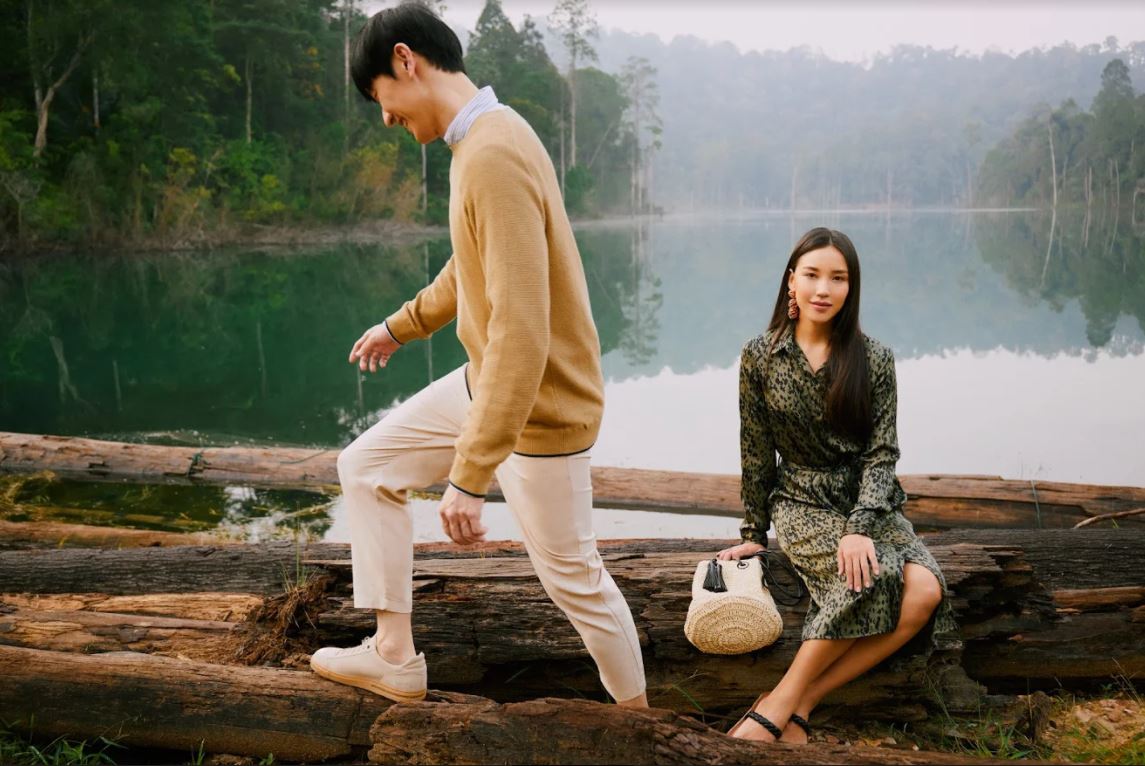 Strategy