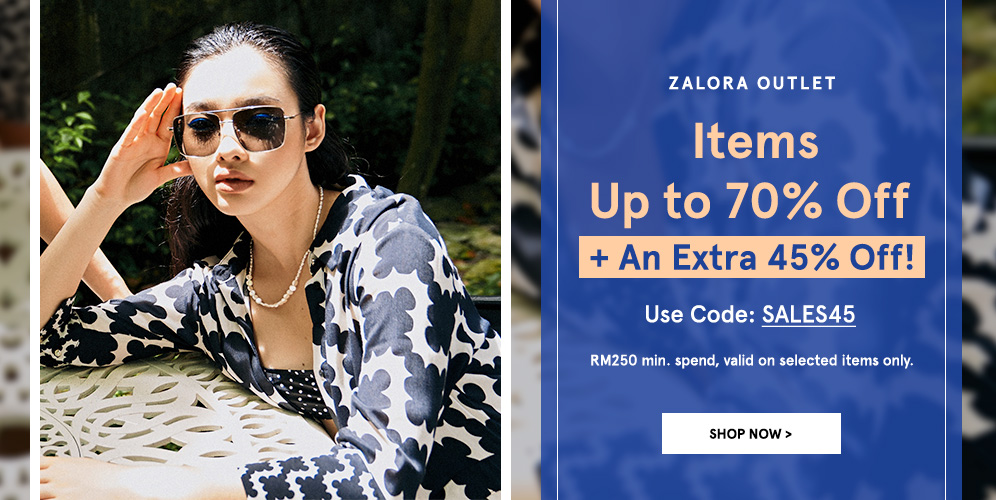 Shop Now >
GET YOUR HANDS ON ZALORA MENS SALE
If there is one thing people like to see plastered on the windows of a retail store, it is these four letters: S-A-L-E. Everybody loves a good sale especially when it comes to their favourite brands. Well, good news everyone, ZALORA is having a massive sale online where you do not have to get out of your house to purchase your selected item. You can do it all at the comfort of your home. All you need is ZALORA app on your phone or hit our website and you are good to go.
We are having an outlet sale for men's clothing which features top brands such as Adidas, Topman, Vans, and many more stylish labels. With sales up to 80%, you are sure to go crazy over the many choices we provide. The items on our mens sale range from t-shirts, jackets, jeans, footwear; all things you need to complete a knockout OOTD. Most of these items cost less which enables you to save up and spend more stuff from our ridiculous sale. Next thing you know, you will have a mountain of brand new clothes on you.
DON'T MISS ZALORA MENS CLOTHING SALE HAPPENING NOW
Bottomline, don't miss out on ZALORA's men clothing sale which we have going on now. Whether you are revamping your style or clearing out your closet for new clothes, ZALORA is where you should visit before anything else. So, what are you waiting for? Checkout ZALORA men clothes sale now.