Enjoy Exclusive ZALORA Discounts when you shop with Pace!
Pay in 3, Interest Free!
ZALORA BIG FASHION SALE IS HERE!

Enjoy EXTRA
RM35 off
- Enter Code at Checkout:
PACE35ZBFS
Min spend RM200.
Usage capped at 3x per user. Valid 16-30 Jun 2022. While stocks last.
+
ZALORA BIG FASHION SALE - PACE X PRISM+ GIVEAWAY
Top 3 Spenders
stand to win a
PRISM+ 4K Android TV Q43-QE, worth RM 1,499!
Prize: PRISM+ 4K Android TV Q43-QE, worth RM1,499 each

How to participate:
Spend at least RM200 on ZALORA and checkout with Pace from 16 - 30 June 2022 to be eligible to participate.
There is no restriction on the number of purchases made. Customers may make multiple purchases with a cumulative value of RM200 and more to increase their chances of becoming the Top 3 spenders.
Full terms and conditions below.
Enjoy
15% off + 2% cashback
- Enter Code at Checkout:
PACEZAL22
Min spend RM150.
Valid from 25 Apr - 31 Dec 2022.
Discount capped at RM50. T&Cs Apply.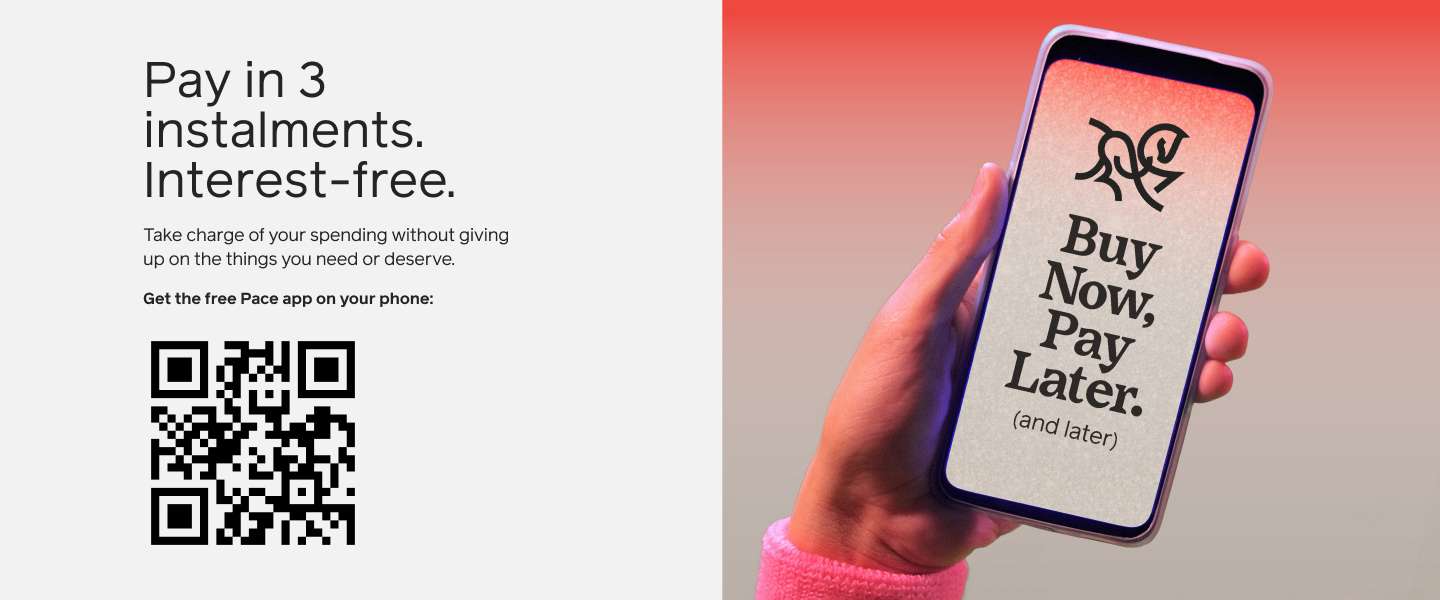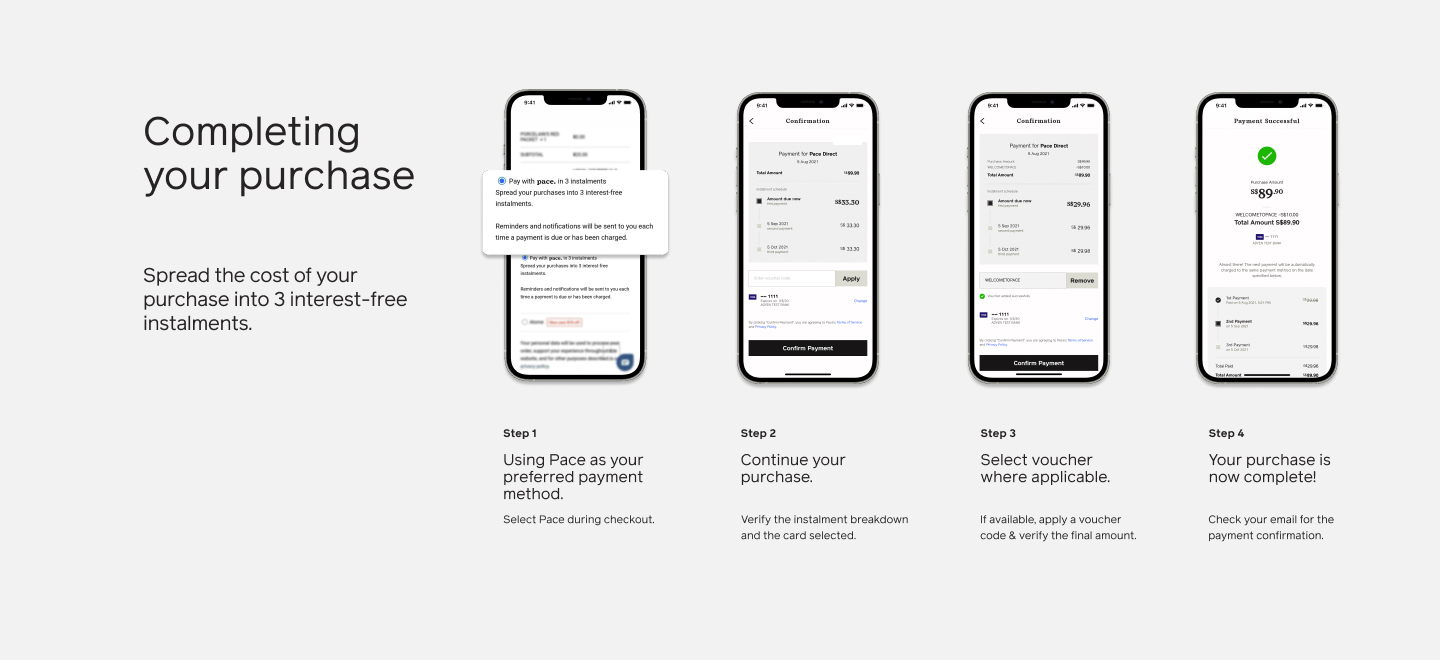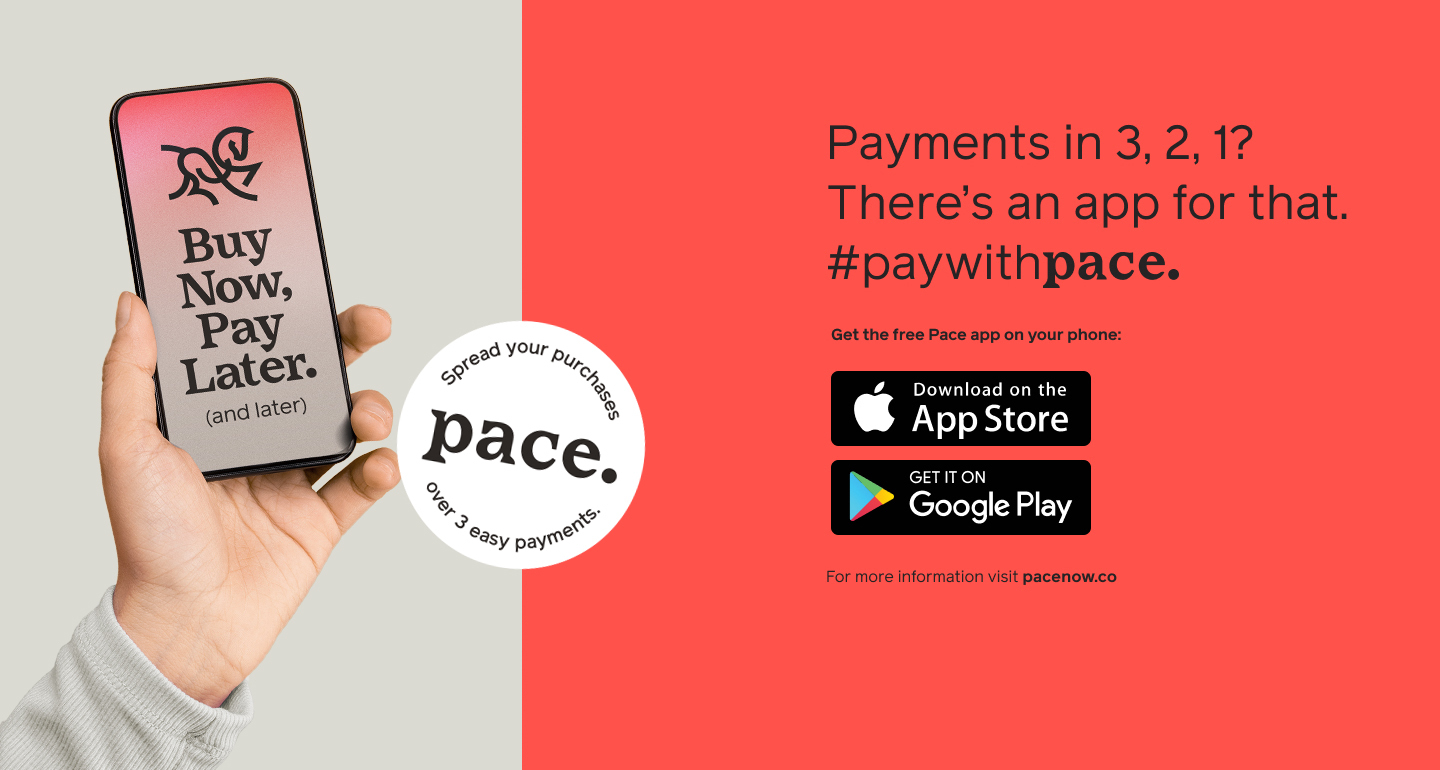 Click
here
to find out more.
ZALORA BIG FASHION SALE- PACE X PRISM+ GIVEAWAY
ZALORA BIG FASHION SALE- Pace X PRISM+ Giveaway starts from 16 June 2022 at 12:00am to 30 June 2022 at 11:59pm (the "Giveaway Period")
Only purchases made during the Giveaway Period will be considered for winner selection.
All purchases made after the Giveaway Period will be automatically disqualified.
Eligibility for the giveaway will only be considered based on successful orders made with Pace using code PACE35ZBFS, with cumulative spend of RM200 and above.
Returned orders that fall below RM200 cumulative spend will not be considered for a giveaway entry.
There is no restriction on the number of qualifying transactions each participant can make during the Giveaway Period. The cumulative value of all qualifying transactions of a participant made during the Giveaway Period will be calculated to determine the total spend of that participant for this contest/campaign.
Each participant can only win one prize throughout the Giveaway Period.
Participants must be 16 years old and above in order to be eligible for the prize.
ZALORA representatives will pick the winners from eligible entries based on the highest spend using Pace and announce the winners.
Winners will be announced on 24 August 2022 at 2:00pm SGT
A participant may only win one (1) time within the past 6 months. ZALORA will contact each winner via the email linked to his/her ZALORA account and the winner must reply to the email with an acknowledgment within seven (7) working days, failing which the prize will be forfeited and the winner shall not be entitled to any compensation for the same. In such a case, a new winner will be selected in accordance with this lucky draw's mechanism. The details provided in the email response shall be final and conclusive, and no amendments to such details thereafter shall be permitted.
By participating in this giveaway, the participant consents to ZALORA's collecting and sharing of their personal details with Pace and PRISM+ (in the event the participant wins any of the prizes), for the purpose of PRISM+'s fulfillment of the prize the participant is eligible to receive. Prizes will be distributed by Pace and PRISM+ via email once acknowledgement is received. Upon the winner's acknowledgement of the email in clause 11 above, the winner will be contacted by Pace and PRISM+ via email for the distribution of the prize.
All information published and related to the contest (including text, graphics, symbols, icons, software, and trademark) are protected by copyright and trademark and remain the sole property of ZALORA.
ZALORA reserves the right to change/temporarily discontinue the contest without prior notice.
ZALORA reserves the right to disqualify any participants who violate the rules and regulations of the contest.
ZALORA's decision on all matters relating to the contest, including winner selection, will be final and binding. No discussions, appeals, enquiries, or challenges will be entertained.
ZALORA reserves the right to vary these terms and conditions without prior notice or withdraw/discontinue the contest at any time without notice or liability to any party.
In the event of any inconsistency between these terms and conditions and any marketing or promotional materials relating to the contest, these terms and conditions shall prevail.
PROMOTION OFFERS
Payment must be made with Pace.
Only available on ZALORA Desktop and Mobile Web.
Valid with items sold by ZALORA only.
Free delivery is only applicable on paid price of RM99 and above.
Not valid with other voucher code and promotions, unless otherwise stated.
Brand and item exclusions apply as set out at
Brand Exclusions.
ZALORA reserves the right to change the terms and conditions or cancel any promotions at any time without prior notice.
The Terms of Service set out at
ZALORA TERMS & CONDITIONS | ZALORA Malaysia & Brunei
shall apply to all uses of the voucher code.
Cashback earning is calculated from the price of the item after discount, where the amount of cashback earned depends on the current promotion.
Cashback is not available immediately after purchase. It is deposited into your account's cashback only after delivered orders are confirmed manually or refund/exchange period has passed.
The earned cash back can only be utilized on ZALORA mobile app. Cashback earned is valid for 6 months for existing customers. Cashback earned is valid for 90 days for new customers.
For full terms and conditions on cash back set out at
MY-Cashback
will apply to all uses, earning and burning of cashback.