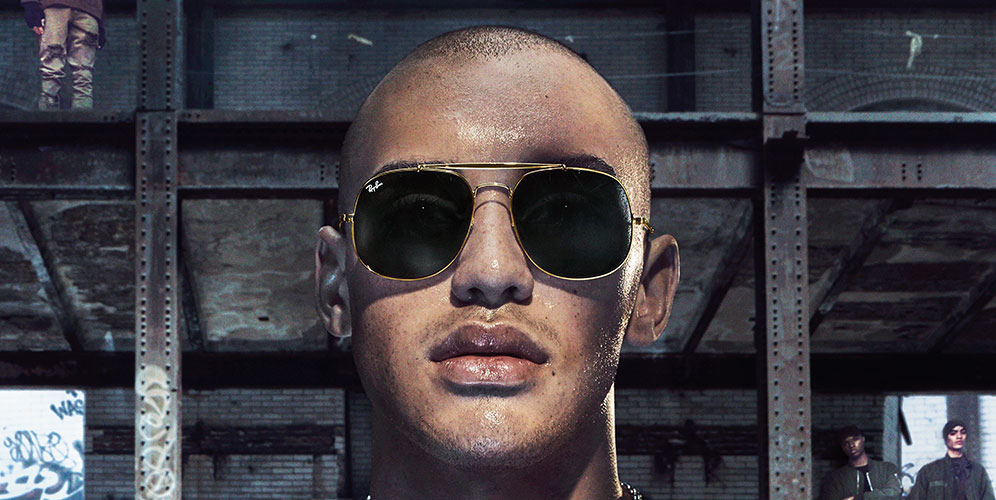 Ray-Ban Malaysia Online @ ZALORA Malaysia & Brunei
Ray-Ban sunglasses are icons, representing over seventy years of authenticity and style in sunglasses. From Aviator sunglasses to Wayfarer sunglasses and beyond, Ray-Ban sunglasses make a cultural statement that has permeated worlds as disparate as Hollywood and the U.S. military. The message? Never hide. Be an independent thinker. The most fashionable thing you can be is yourself.
An Italian eyewear brand founded in 1933 by American company Bausch & Lomb, it was reported in 1999 Italian Luxottica Group bought the brand from Bausch & Lomb for $640 million. The history of the brand and the styles that come along with go as far back as 1920's when it was reported US Army Air Corps Lieutenant General John MacCready went on to request Bausch & Lomb to create army pilot sunglasses that were specially made for them. In 1937 the American company released the patents and the Aviator was born. Today, Ray-Ban has become one of the world's most exclusive and fashionable eyewear brands and its lineup of aviators and wayfarers are the brand's leading style that has kept this label surviving for as long as it has.
Shop Sunglasses & More By Ray-Ban Online
The style created in the 1930's really took off in 1950's and 1960's when movie stars and even aristocrats during that time started to wear Ray-Bans. This helped to propel the brand and the signature style higher into the fashion stratosphere. James Dean, Marilyn Monroe, John F Kennedy, and Bob Dylan are just some of the names that have helped to create a buzz around the new sunglasses style around that time. Today, the aviators and wayfarers have become an essential piece of accessory that everyone should own. If you think you have what it takes to score yourself an aviator or wayfarer, then get yours from Ray-Ban Malaysia store available online now on ZALORA.
If you care so much about how you look then you should never step out of the house without a pair of Ray Ban Clubmaster! The new Ray Ban Clubmaster Malaysia is the perfect accessory for you to get. Ray Ban Clubmaster sunglasses are not just trendy but they help define and show to everyone off of your personality and taste. Here at ZALORA we have a wide selection of these brand-new sunglasses with a huge range of Ray Ban Clubmaster sizes for both men and women to choose from. Get Ray Ban Clubmaster original only at ZALORA as we offer authentic Ray Ban Clubmaster sunglasses online. But Ray Ban Clubmaster at the best price in Malaysia only with ZALORA!Get everything you want and need on ZALORA. You can now shop for your favorite things from some of the best brands in the world without ever having to leave the comfort of your own home. We present you with irresistible trends and styles that you will love to have. Secure the best deals, the most amazing discounts and the most exclusive sale that you cannot find anywhere else when you purchase your Ray-Ban sunglasses online from us.