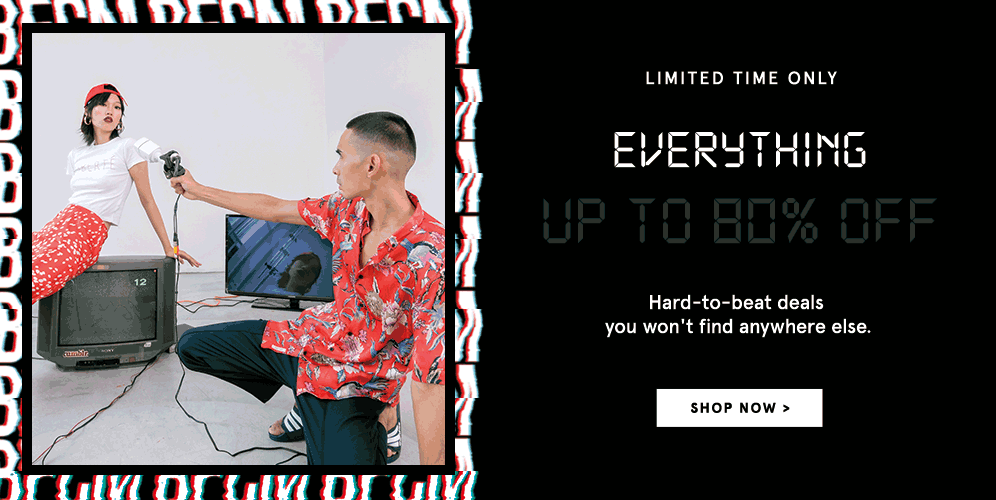 OTHER GREAT DISCOUNTS JUST FOR YOU
SPEND YOUR MONEY ON ZALORA'S BLACK FRIDAY AND CYBER MONDAY SALE
December is the month of giving and we at ZALORA would like to give you exclusive sales for your shopping experience. Get a load of ZALORA's own Black Friday Cyber Monday (BFCM) sales which are sure to have you wanting more and more when you look at these discounted prices. We know our shoppers love sales and our BFCM event is no different; more discounted prices for you to buy only at ZALORA.
Here at ZALORA, you are going to get the best Black Friday and Cyber Monday deals that you can find anywhere else when it comes to fashionable stuff. It covers all menswear, womenswear, and even kidswear too, so there is always something for the whole family and the best part is, you do not need to spend too much on anything too. Now that we have Beauty and Lifestyle categories, those too are included in the Black Friday and Cyber Monday deals that is going on in ZALORA. So, where else would you want to spend your money on fashionable goods if not at ZALORA>
PURCHASE YOUR FAVOURITE THINGS DURING ZALORA'S BLACK FRIDAY CYBER MONDAY SALE
If you are looking for the best Black Friday Cyber Monday deals, you have come to the right place as ZALORA's selections are sure to fulfil your shopping spree. Just add to cart whatever you need and start checkingout your items with exclusive vouchers tailored to the Black Friday and Cyber Monday event that we have now. So, what are you waiting for? Shop ZALORA's BFCM sale event now while stocks of your favourite items are still available online.