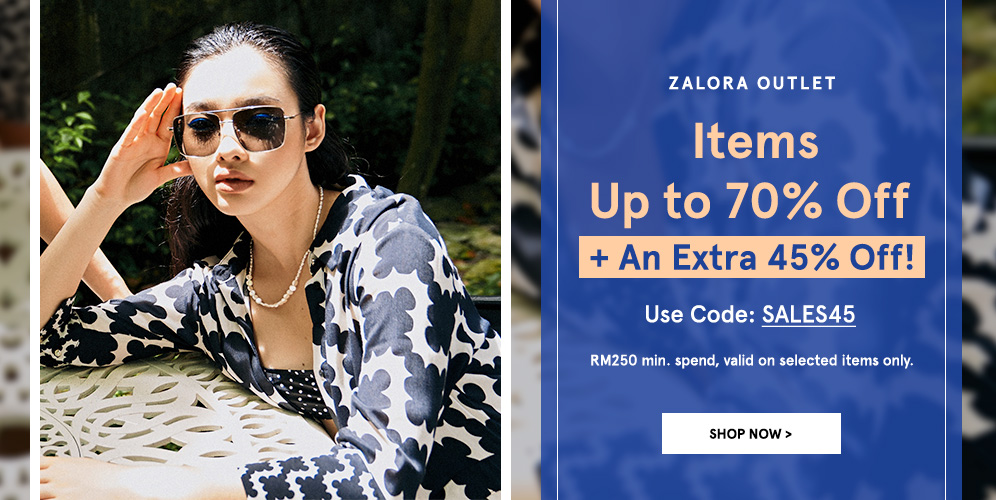 Shop Now >
HEAD OVER TO ZALORA WEBSITE FOR OUR OUTLET SALE
If there is one thing women love, it is a good sale. They go ecstatic when they read those four letters joined together where they get to buy their desired items at a more reasonable price. Well, good news for you ladies as ZALORA is having an outlet sale for a lot of our clothes from many different brands besides our in-house name. We know, we know; it isn't sale season, but we are breaking the rule to give you the best prices for branded products.
The brands from our own womens sale are no stranger to fashion enthusiasts who understands the significance of its name. Dorothy Perkins, DKNY, Vincci, and Lubna are just some of the household names available on our clothing salededicated to stylish women out there. Get items up to 80% discounts and save up some money to buy more items with discounts. With these hard-to-ignore discounts, it will be easier for you to change your look or revamp your closet as you wouldn't feel the burden to spend too much money on clothes.
DON'T MISS OUT ON ZALORA WOMEN CLOTHES SALE HAPPENING NOW
We got everything from dresses, skirts, sunglasses, and many more for you to choose from, all at a ridiculously affordable price. Trust us when we say this, you can't afford to miss out on our own ZALORA women clothes sale even if you try. These affordable prices are hard to resist, so just give in and check out our website for these items now.