BRAND FEATURE
LOLA SKYE
24TH JULY 2014
—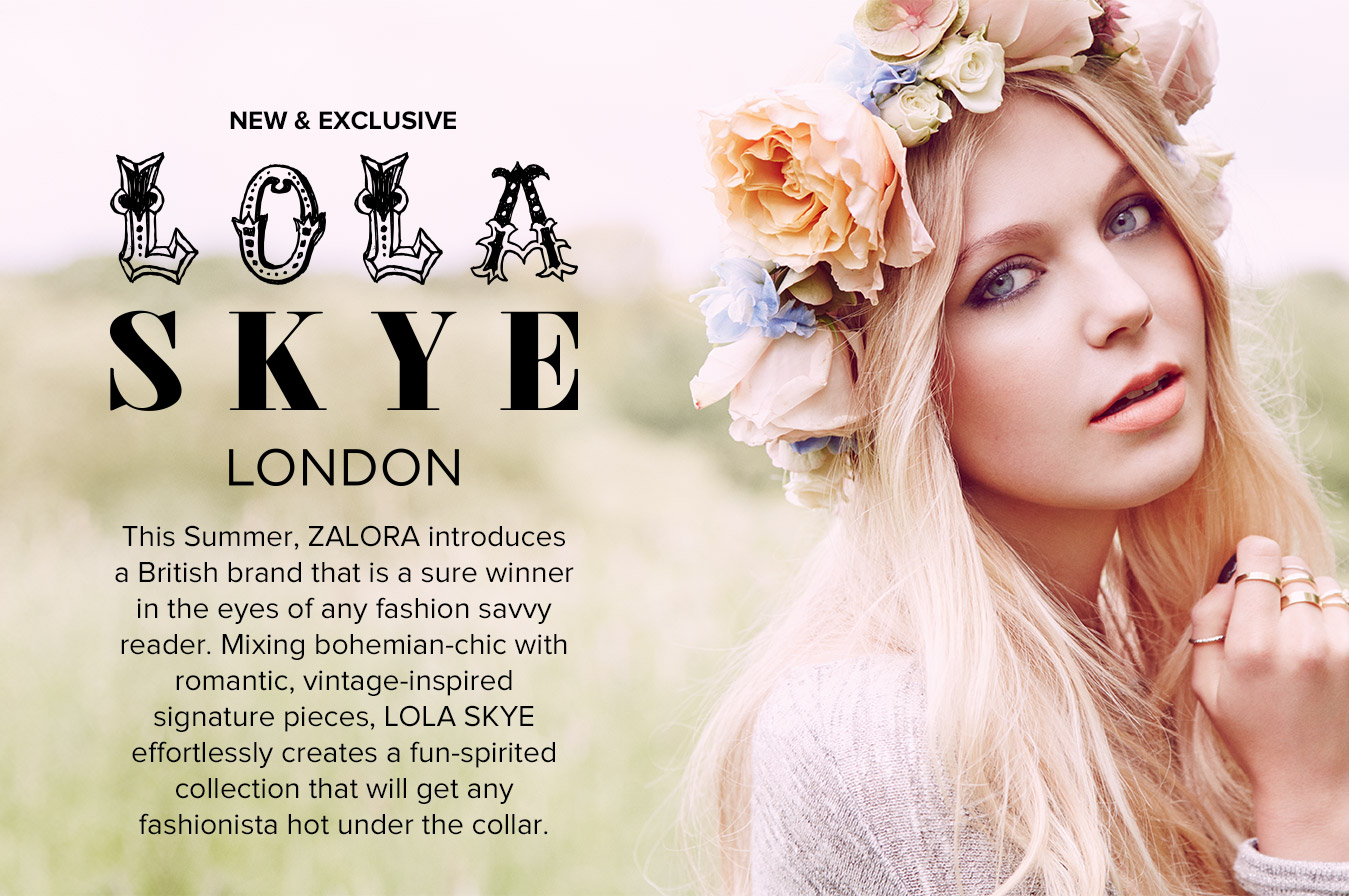 ---
LOLA SKYE

White Slogan Tee

LOLA SKYE

Gunmetal Sequin Pencil Skirt

LOLA SKYE

Geometric Floral Print Shorts
---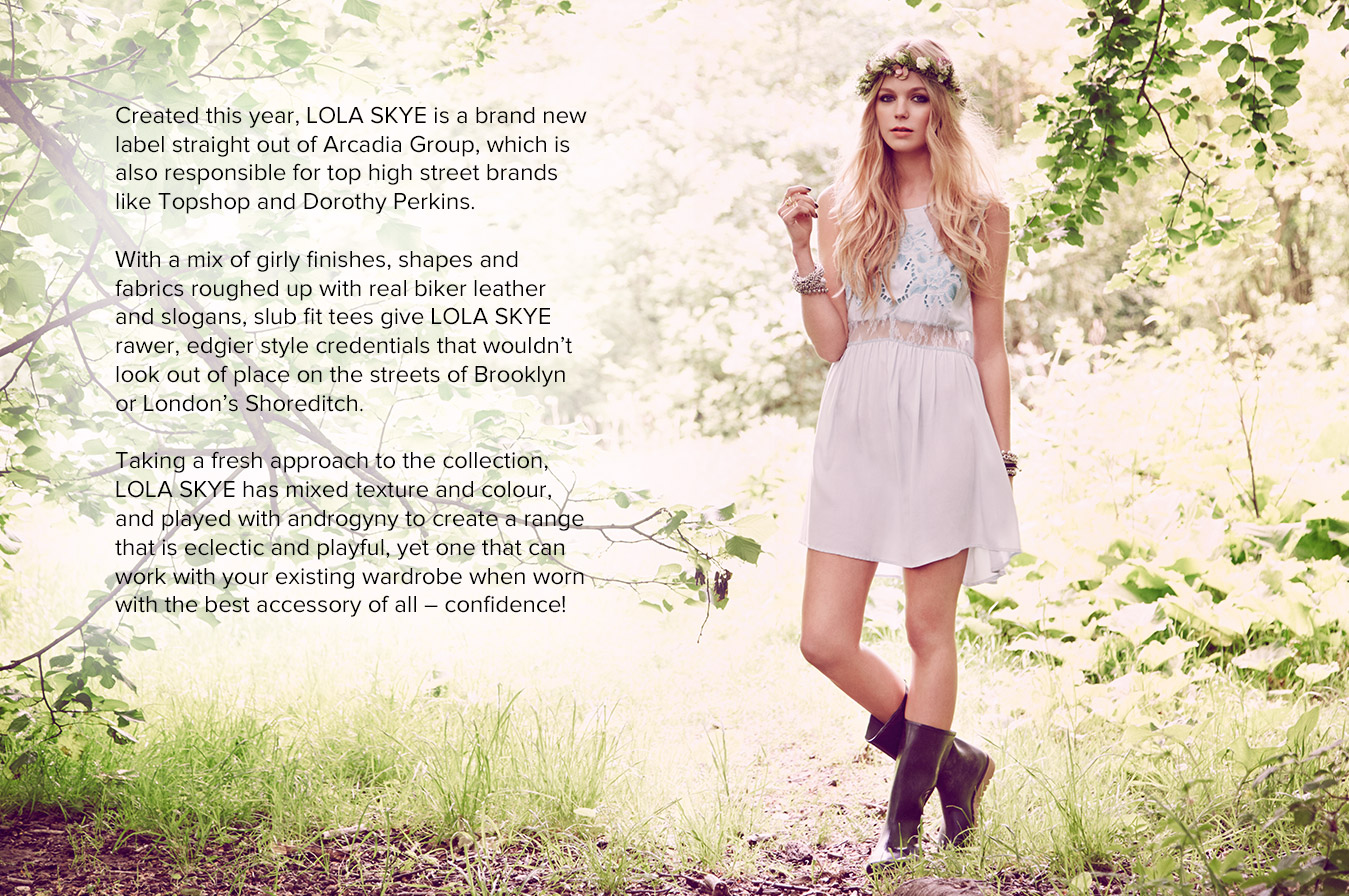 ---
LOLA SKYE

Blue Print Boxy Blouse

LOLA SKYE

Blue Leafy Floral Print Shorts

LOLA SKYE

Crochet Layered Skater Dress

LOLA SKYE

Blue Rose Jacquard Dress
---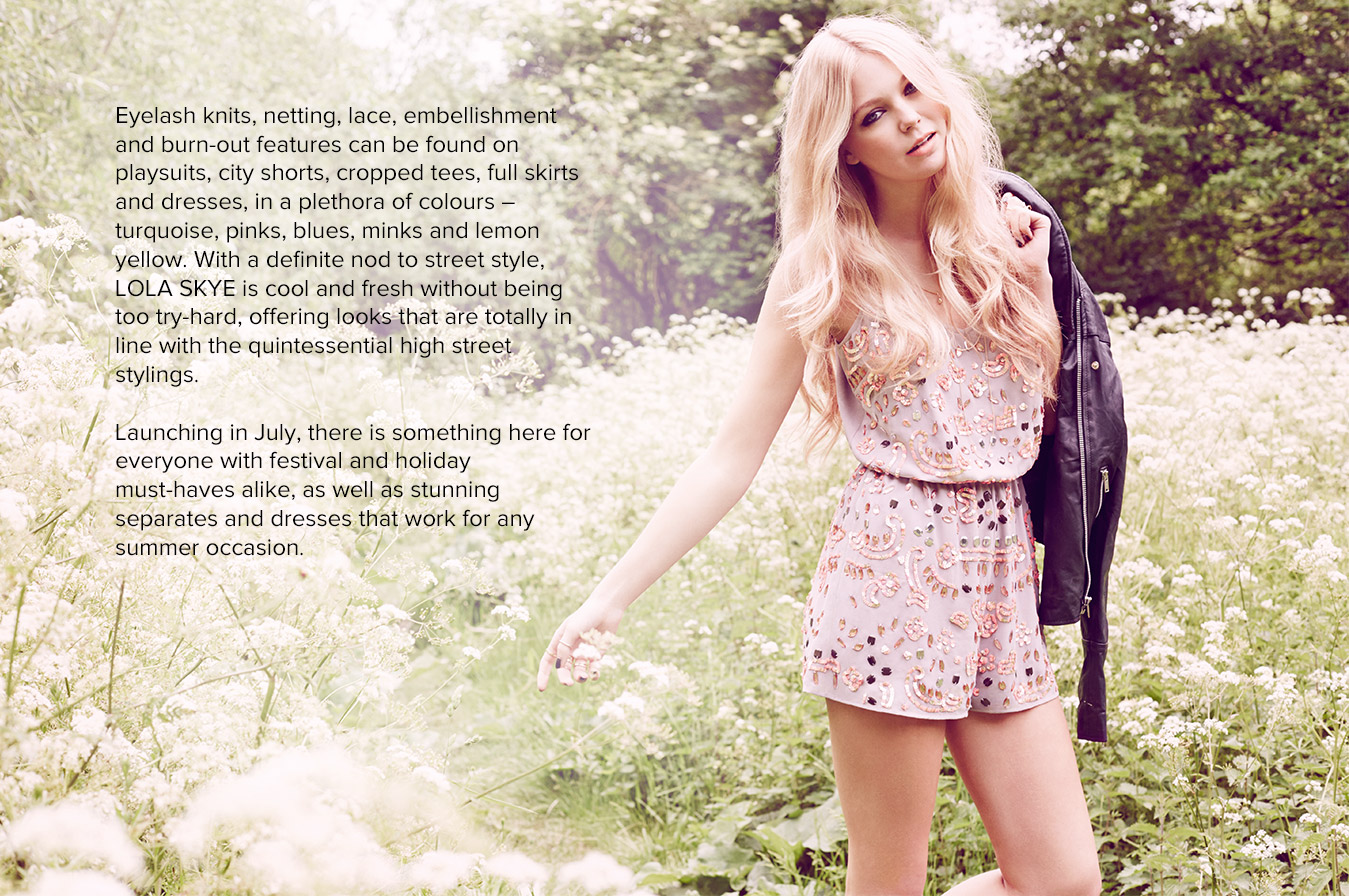 ---
LOLA SKYE

Lace Top 2 In 1 Playsuit

LOLA SKYE

Tropical Tie Cami

LOLA SKYE

Lime Tie Back Cami Maxi Dress

LOLA SKYE

Lime Daisy Lace Tee
---
BRAND STORY
MATERIAL GIRL
22ND JULY 2014
—
---
READ FULL ARTICLE
CLOSE FULL ARTICLE


---
---
BRAND STORY
ZALORA LAUNCHES H.E. BY MANGO
18TH JULY 2014
—
H.E. BY MANGO TOP PICKS
---
H.E. BY MANGO

Button Down Collar Polo Shirt

H.E. BY MANGO

Contrast Interior Bermuda Shorts

H.E. BY MANGO

Skinny Navy Jeans

H.E. BY MANGO

Chest Pocket Bicolor T-Shirt

H.E. BY MANGO

Elbow Patch Wool Blend Sweater

H.E. BY MANGO

Cotton Pique Polo Shirt

H.E. BY MANGO

Slim Fit Suit Blazer

H.E. BY MANGO

Straight Fit Dark Bob Jeans

H.E. BY MANGO

Striped Flecked Sweater

H.E. BY MANGO

Classic Fit Textured Shirt

H.E. BY MANGO

V-Neck T-Shirt

H.E. BY MANGO

Slim Fit Bird Print Shirt
<
FASHION & NEWS AROUND ASIA
Keep up-to-date with the latest fashion, style, travel, culture & lifestyle news, in and around Asia.

ZALIA ON ZALORA
This month ZALORA unveils ZALIA. An exclusive ethnic wear collection which combines luxurious style and modern elegance in-time for the Raya season ahead. Inspired by the latest runway trends and traditional Muslim wear, ZALIA brings forth the new era in this fashion arena. Boasting sophistication and modern chic, the collection is comprised of more than a hundred designs ranging from day dresses, evening gowns, tailored tops and skirts, to footwear and accessories. The finest metallic embroidered lace, jacquard, sateen, sequined lace and chiffons lay the foundations for intricate embellishments details.

With prices starting from just RM 19.90, give your wardrobe that extra dose of glamour.
SHOP NOW

ZALORA MARKETPLACE
This month marks yet another milestone for ZALORA with the launch of ZALORA MARKETPLACE across seven countries, positioning it as the biggest fashion-focused e-commerce marketplace in Southeast Asia. ZALORA MARKETPLACE offers independent fashion retailers a unique digital platform to create their own Shop-in-Shop on ZALORA. Vendors can reach out to ZALORA's established and loyal customer base, providing them with exclusive fashion collections that are original, commercial, edgy and often hard to find.

ZALORA MARKETPLACE allows up-and-coming fashion brands to connect directly with their fashion savvy consumers, making a huge mark on online e-tailing. Log on and get your fashion fix from ZALORA MARKETPLACE today!

CATWALK88
This month, ZALORA is excited to welcome CATWALK88, the unique womenswear and footwear brand for girls with style. Inspired by colour, lines and forms, CATWALK88 offers the latest picks with fresh and youthful designs in chic and cool, pretty and feminine styles. For the edgy cool cats, the collection includes skinny bleached jeans, printed and slogan tees. Girly girls will love the cute lace dresses, polka-dotted flare frocks and sheer blouses. The collection is accompanied by fabulous footwear styles, including colourful pumps and must-have sandals.

MALAYSIA: KL FASHION WEEK
Mark your calendars and shelf all social events, this is the most important season for fashionistas across Malaysia. Kuala Lumpur Fashion Week (KLFW) is coming. From June 18 to 22, the second edition of KLFW presents "THE RUNWAY COLLECTION", where fashion designers will showcase their annual collections. Expect breath-taking pieces from Farah Khan, Khoon Hooi, Jovian Mandagie, and many more. Grab your stilettos and practice your best pout... it's fashion week darlings!

For more information, visit here.

HONG KONG: LE FRENCH MAY 2014
Say "Oui" to Hong Kong's event of the season, Le French May. With more than 120 events spanning across two months, Le French May is one of the most diverse festivals in Asia that showcases the best of French creativity and cultural exchanges – covering everything from classical and contemporary art, design and dance, to cinema and gastronomy. This year marks the festival's 22nd edition, which will include performances, exhibitions and screenings in Hong Kong and Macau, from May 2 to June 28. Le French May 2014 will take audiences on an incredible journey from East to West. If you love the finest of French cuisine, fashion, history, arts and culture, do not miss out this spectacular festival.

For more information, visit here.

MALAYSIA / THAILAND / SINGAPORE: TAYLOR SWIFT
Calling all T-Swift fans! The country princess is coming to Singapore! On June 12, Taylor Swift will bring The RED Tour, presented by Cornetto right here to our sunny shores, after her shows in Bangkok on June 9, and Kuala Lumpur on June 11. Expect to hear some of her top singles including "We Are Never Ever Getting Back Together", "22" and her newest single "Best Night".

For more information on concert locations, click here.


NEW LOOK TOP PICKS
NEW LOOK

Red Cali T-Shirt

NEW LOOK

Short Sleeve Tile Print Shirt

NEW LOOK

Grey Pocket Denim Shirt

NEW LOOK

Dark Blue Short Sleeve Printed Denim Shirt

Head of Magazine
Meg Mistry
Fashion Editor
Genevieve Rogers
Editorial Co-ordinator
Zean Vo
Designers
Jaslyn Lim & Joy Tan
Sub Editor
Kelly S
Onsite Content Manager
Haren Yong
Content Contributors
Zainor Izhar
Nur Shaheera

Contributors
Photography & Video Content: Anue Management, Hair & Make-up: Emma Haddock & Joanna Koh, Contributing Writer: Rilly Chen